PHOENIX, AZ - SEPTEMBER 29: Goran Dragic #1 of the Phoenix Suns poses for a photo during Media Day on September 29, 2014 at U.S. Airways Center in Phoenix, Arizona. NOTE TO USER: User expressly acknowledges and agrees that, by downloading and or using this photograph, user is consenting to the terms and conditions of the Getty Images License Agreement. Mandatory Copyright Notice: Copyright 2014 NBAE (Photo by Barry Gossage/NBAE via Getty Images)(Source: Barry Gossage/NBAE via Getty Images)
The Miami Heat got their man.
READ MORE:
NBA fines Miami Heat $25,000 for violating 'bench decorum'
After days of reports linking guard Goran Dragic to the Heat, Pat Riley sent one over the fence on Thursday with just minutes left to spare until the 3 p.m. NBA trade deadline, acquiring the Suns' point guard along with brother, Zoran.
The details are still being worked out but Miami appears to have traded Norris Cole, Danny Granger, Shawne Williams, Justin Hamilton, and two first-round picks (expected to be in 2017 and 2019), according to an ESPN report. Per NBA rules, the team isn't allowed to trade consecutive first-round picks, and Miami's 2015 first-rounder will be heading to Philly barring it's not in the top 10.
The deal was first reported by ESPN's Marc Stein.
READ MORE:
Man faces several charges including pointing laser at BSO aviation unit
Goran Dragic is averaging 16.2 points, 3.6 rebounds, and 4.1 assists this season, shooting 50 percent from the field and 36 percent from behind the arc. His efficiency at the rim is also well above average, notes Grantland's Kirk Goldsberry.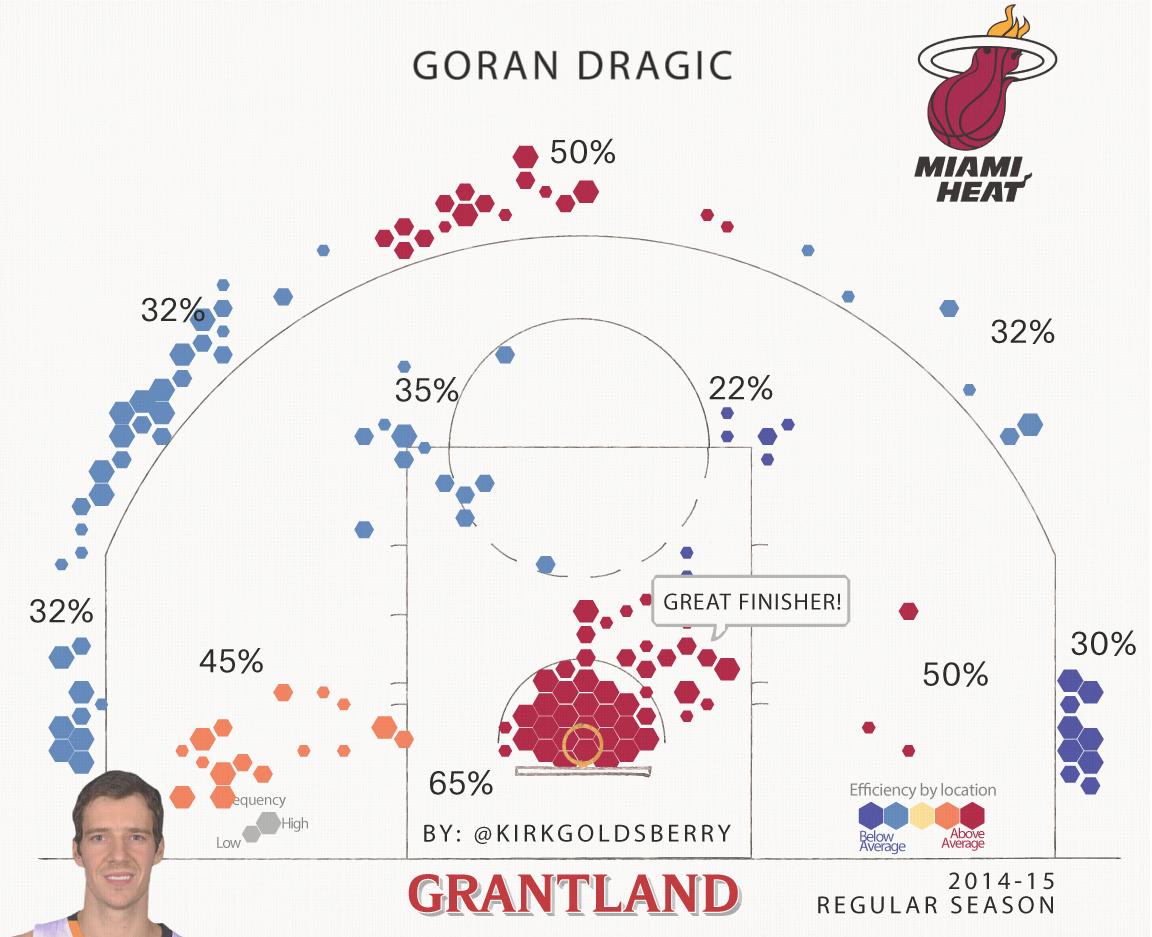 Last year, he was named to the All-NBA third team and won the league's most improved player award after putting up 20.3 points and 5.9 assists. His numbers have dipped this season in part because of Phoenix's plethora of ball-dominant guards in Dragic, Eric Bledsoe, and Isaiah Thomas, with the latter being signed last summer.
His younger brother, Zoran, also acquired by Miami, is a rookie having played sparingly in six games this season after spending the last three years in Spain.
MORE NEWS:
Miami ex-Proud Boys leader Henry 'Enrique' Tarrio to stay jailed until Capitol riot trial
Goran's nickname is "The Dragon."